The Haunted Song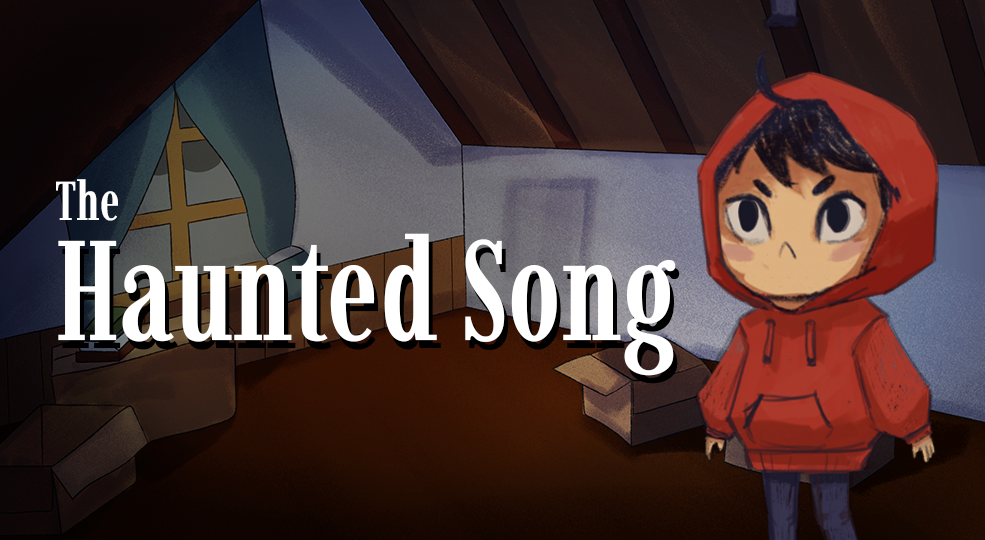 Type: Game
Play on Itch: https://patrickgh3.itch.io/the-haunted-song
What is it about a home that makes it feel so warm and cozy - Is it the fireplace cracking in the dim light, the placement of your favorite mug in a cabinet, or the people living within its corridors? Moving into a new home can be exciting, but for little Song Li it was scary… Explore a wholesome horror point and click adventure where you discover the secrets of Song Li's new family home.
Made for Global Game Jam 2021 at San Diego
Helen Cheng - Environment Art Lead
Paige Carter - Character Prop Lead
Margaret Krohn - Design Lead
Patrick Traynor - Programming Lead
Judah Perez - Programmer
Karen Morrison - Programmer
Austin Sun - Debugger
Alex Johnson - Audio Lead
https://globalgamejam.org/2021/games/wholesome-horror-5
This one was a lot of fun to work on for Global Game Jam with everyone! I wasn't able to jam the whole time but contributing to this definitely scratched the game jam itch. I have not really jammed in the last few years but I think that will be changing soon.